Annual General Meeting
NEXT ANNUAL GENERAL MEETING: Thursday 28th October 2021
Our Annual General Meeting is held in June. All residents of Werrington are invited to attend this. Those aged 18 and over and living in the area can attend and vote at the meeting. Anyone from outside the area can attend and speak but not vote. During the meeting Members of the Council are elected to serve a two year term (five are elected annually). The Co-opted members (up to 6) are appointed at Council Meetings throughout the year and not at the Annual General Meeting. All of the officers and representatives of our Council are appointed at the first post-AGM Full Council meeting and not at the AGM.
PAPERS FROM OUR 2019 MEETING
AGM 2019 – MEETING PACK Pages 1-20
AGM 2019 – MEETING PACK Page 21 ( Photo Gallery )
Please come and support your local Council.
Elect your Neighbourhood Councillors
Presentation of various local Awards.
The Annual Awards
One of the key features of the Neighbourhood Council AGM, held in June, is always the various awards that are made to members of the community. These include:
The Werrington Award,
The Good Citizenship for Youth Award,
Community Contribution award(s),
Community Appreciation award(s),
Environment Award(s).
Our 2019 award winners
THE WERRINGTON AWARD:  Werrington Scout and Guides Council's Carnival Committee – Past and Present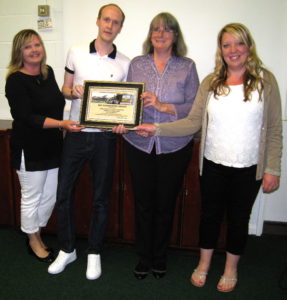 THE GOOD CITIZENSHIP YOUTH AWARD: presented to Holly French for her environment work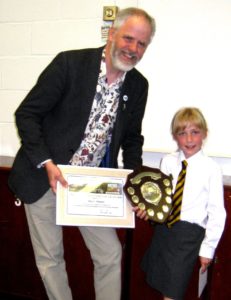 COMMUNITY CONTRIBUTION AWARD: Presented to:
John Green for his year's as Centre Manager Werrington Village Centre
Jackie Sidney for her ongoing work as Werrington Community Association's treasurer
Maurice Simons for his contribution in  many roles to Werrington Community Association and for his work as editor of Werrington Spotlight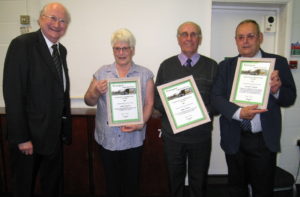 COMMUNITY APPRECIATION AWARDS: Presented to: The Lounge Coffee Shop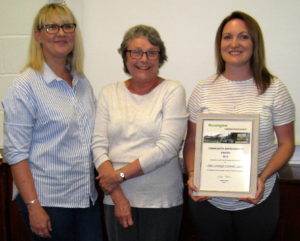 ENVIRONMENT AWARDS: Presented to Werrington Brook Boom Group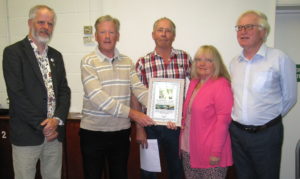 The Good Citizenship for Youth award
Every year we seek nominations from the community for the Good Citizenship Youth Award to a local individual or group who have in some way made a significant contribution towards helping the community and/or its environment It is made to a person or persons between the age of 12 and 18.
Details are found in the March issue of Spotlight