Our Meetings
We usually meet once a month on a Monday evening starting at 7pm. We welcome visitors to all of our meetings as observers. The first item is an open public forum.
The next meeting takes place on Monday 19th July . To receive an invitation to the meeting please contact us.
Minutes of our last meetings
Please click here to access the minutes of the previous meetings.
Membership
We are a formally constituted organisation and a copy of our Constitution can be seen here
Our Council comprises of between six and ten members who reside in the area aged 18 and over and who are elected at the Annual General Meeting. Up to six persons can be co-opted to fill any vacancy and to provide additional assistance. Co-opted members can speak at our meetings but not vote. We can also co-opt additional members to any committee to give any assistance with their work.
The elected Ward Councillors of Werrington and Gunthorpe are invited to attend the meetings as ex-officio members but without the right to vote.
Who we are
As at 1st May 2021, the members of Werrington Neighbourhood Council are shown below.  The appointments due in 2020 have been carried over to 2021 due to Cocid 19 and the inability to hold an Annual General Meeting.
Elected Members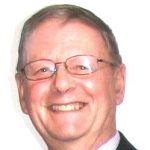 Treasurer: Geoff Smith (Elected until 2021)
Roger Proudfoot (Elected until 2020)
Martin Greaves (Elected until 2021)
Ivan Hammond (Elected until 2021)
Bill Mercer (Elected until 2020)
Co-opted members
Pauline Fury
Ethan Lutterer (Habitat Management Assistant)
Ex-officio Members
Werrington Councillors
Gunthorpe Councillors