Werrington Neighbourhood Council represents the area of the former Werrington North and South wards in Peterborough covering over 6500 residences.  The Council was established over 40 years ago and its aims are to:
Represent and promote the best interests of the inhabitants of Werrington,
Act as a forum for local opinion on planning proposals, amenities, the local environment and the development of the local area
To improve the environment of the area and the condition of life for its inhabitants by working in partnership with Peterborough City Council and other agencies.
To establish and maintain a Neighbourhood Forum, for the express purpose of promoting and improving the social, economic and environmental well-being of Werrington.
MEETINGS: All Neighbourhood Council meetings are open to the public and start with an open public forum for residents to ask questions and express views.   Please contact the Secretary for details a week before if you intend to attend. Meetings are usually held at The Barn Hodgson Centre at 7pm.
Tuesday 18th October 2022, Monday 12th Dec, Tues 21st Feb 2023, Mon 24th April, Tuesday 6th June (AGM Werrington Village Centre ), Monday 17th July (Post AGM and general business)
WERRINGTON NEIGHOURHOOD PLAN: For information click HERE
WERRINGTON'S UNDERPASS PROJECT: For information click HERE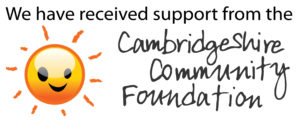 DROP INS: Regular drop events are held throughout the village. Previous events have taken place at the Education Centre, The Barn and the library. Please look out for details of our next events.
EVENTS AND ACTIVITIES: Socially distanced events are taking place in 2021. Please see WERRINGTON ENVIRONMENT GROUP and WERRINGTON NEIGHBOURHOOD COUNCIL facebook pages for all details. To see some of our past events and activities click here.
SUPPORT THE NEIGHBOURHOOD COUNCIL AND AREA FORUM 
There are lots of ways of helping your community and Werrington Neighbourhood Council and Neighbourhood Forum.
BECOME A MEMBER: Contact the Secretary for details.
ATTEND OUR MEETINGS and EVENTS: Every meeting is open to the public. The Neighbourhood Council starts with an Open Public Forum where you can ask questions or share your views.  Regular environment and drop in events take place
JOIN OUR FACEBOOK PAGE: Keep up to date with news and meetings
SUPPORT OUR FUNDRAISING. Werrington Neighbourhood Council receives no funding and needs funds to meet our insurance, room hire and general activities. You can do this by:
SHOPPING ONLINE: Use easyfundraising to shop with over 3,600 retailers.. Every time you shop, you'll raise a free donation for Werrington Neighbourhood Council every time, it's that easy! Find out more: https://www.easyfundraising.org.uk/causes/werringtonnc/ or click here.

CROWDFUNDING: Currently crowdfunding is supporting the establishment of a fund to support Cuckoos Hollow Underpass. Click here to find out more.