The Cuckoos Hollow Underpass was last painted inside about 8 years ago commissioned by Frog Life and involved pupils from Ken Stimpson. It lasted very well but there was a lot of graffiti and the paint work was faded and flaking away.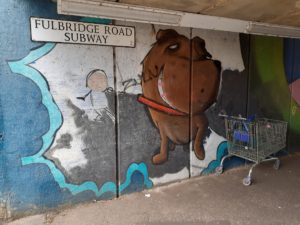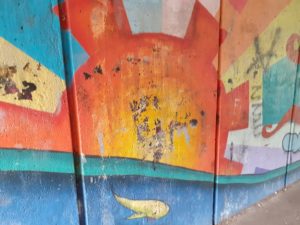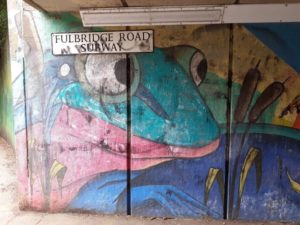 In Spring 2019 Nathan Murdoch of Street Arts Hire Ltd approached Cllr John Fox and Werrington Neighbourhood Council about the state of the Werrington Underpasses and it was agreed that funding would be sought. A year later Werrington Neighbourhood Council were delighted that Cambridgeshire Community Foundation saw the vision for the Cuckoos Hollow project and would like to thank them for the funding to paint this underpass in such a wonderful way.
Cuckoos Hollow is such a busy underpass – it is a major pedestrian route and cycleway, it links Gunthorpe and Werrington, it links the older parts to the newer parts of Werrington, it links the Meadows to the lake of Cuckoos Hollow.  It is used by parents bringing their toddlers to feed the ducks, children going to school, by people making their way to work, by people walking their dogs and by older residents taking their morning walk, by joggers, by cyclists, by scooters and by walkers. So many people have rediscovered the area following the local lockdown. There are people round here from first thing in the morning til later in the evening.
The theme of 'Werrington's nature' was agreed by an online poll and a list of appropriate wildlife was then compiled.   Then Nathan had the great idea to get residents send in photos from the area and 250 photos were submitted to help with the design.  The final design comprised of about 30 images with 25 of these being resident's images.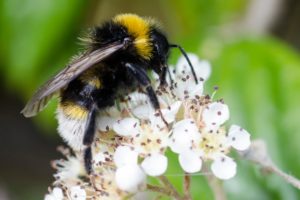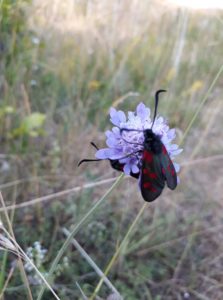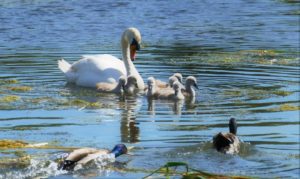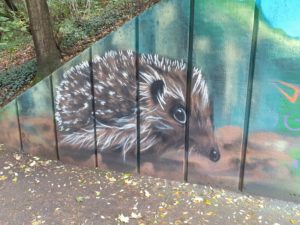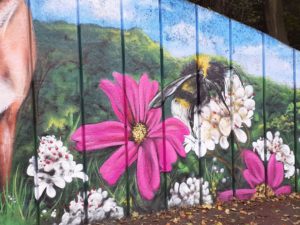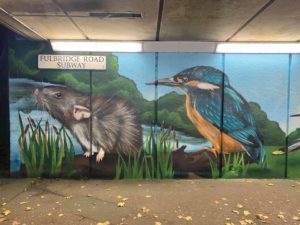 Part of the project was the community involvement. Over 20 people attended the children's workshop and learnt how to do 3-D lettering with Carl taking home their canvases. A host of people came down to have a go with a spray can on the wall helping to create the junk grids.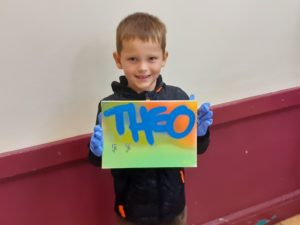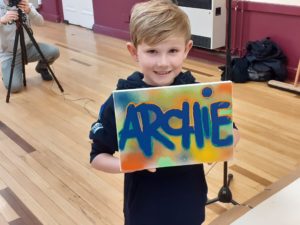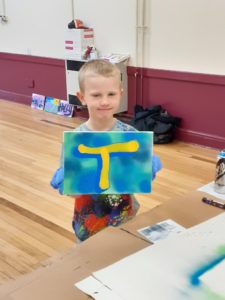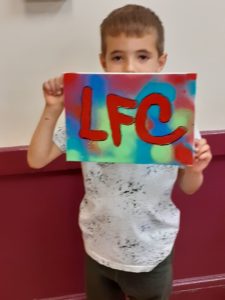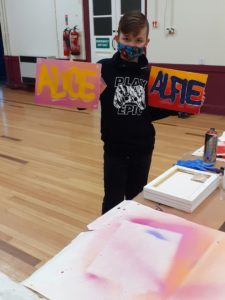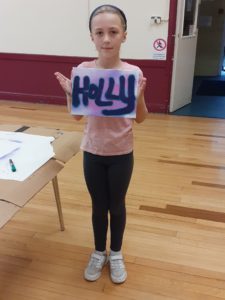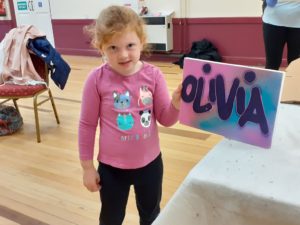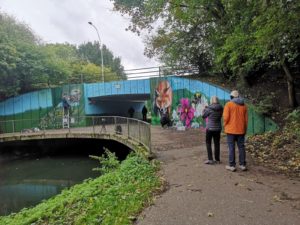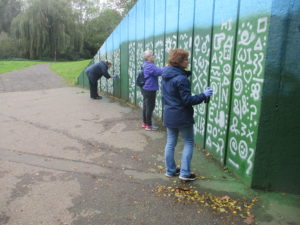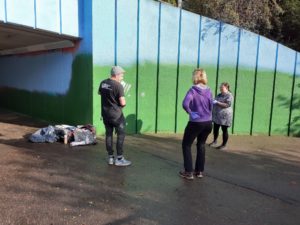 Once Nathan and his team started painting, the community response was massive. People were coming out especially to have a look at the number coming back several times a day just to see progress. People have been coming from all over Peterborough even people who have never been to Werrington. Children brought their Grandparents down, grandparents bringing their grandchildren down, children bringing their brothers and sisters down. Someone was taking photos to send to their relative in Australia.   The youngest children being told the names of the animals, playing I spy and doing counting games and are having nature lessons. Nathan and his team always had time to stop, have chat and explain what they were doing … no matter what their deadline was.
Werrington now has this great piece of street art for people to come and enjoy. As someone has said …. Life is full of bad news at the moment especially with Covid, but this happening on our door step has been the one piece of good news. It has brought so much great pleasure to so many people … and hopefully will continue to do so for a long time.   Thank you to Nathan for his vision and to him and his team for their wonderful work for all of Werrington to enjoy. To see more of Nathan's work contact Street Arts Hire Lts via their website or facebook page.
We hope that you are able to visit the underpass. If you can't, there are four videos available to show the transformation:
You can also see this video on Youtube by searching Cuckoos Hollow
To maintain the underpass a crowdfunding page has been set up.  If you have enjoyed the murals  please make a donation to their upkeep by following this link here. We are also raising funds and looking at ways to hopefully undertake work at Davids Lane and the other Werrington underpasses.